'Welcome to the Hive' read the garish black and amber sign set alongside a busy suburban road. To the uninitiated there's nothing special about Barnet football club in north London. But this was my Golden Fleece, my Emerald City at the end of a long and winding road. Because after a quarter of a century of traipsing across the country I was about to join a select club. The Hive was my final visit.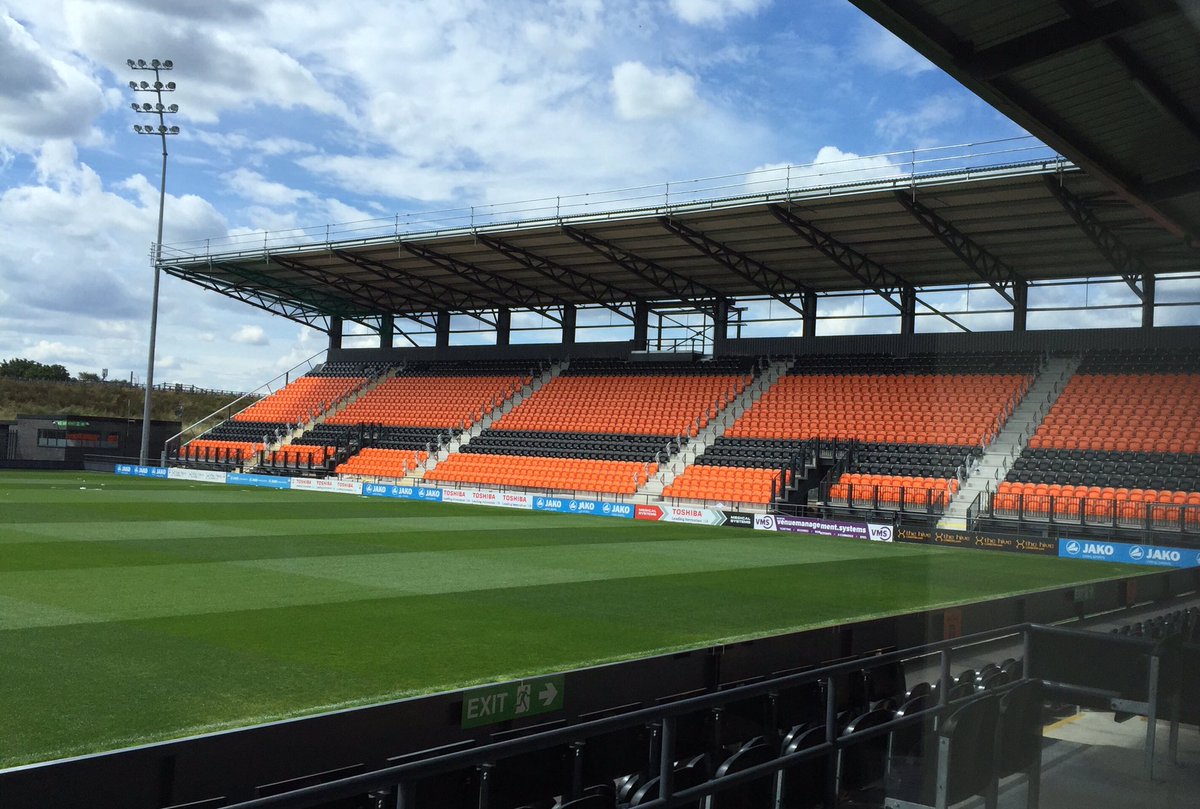 The Hive
The 92nd ground of the 92 clubs in the top four leagues of English football.
From Accrington Stanley's brilliantly named 'Wham' stadium in Lancashire to the post-modern opulence of Arsenal's 'Emirates,' from Meadow Lane to Molineux, Valley Parade to Vicarage Road, I had watched a game of football in them all. We call ourselves 'groundhoppers' and those hardy fans who have visited every ground have their own club and website. The '92 Club' has even made up ties and badges for its select self-selecting membership. Roger Titford, a Reading fan, was one of the club's early members. He describes 'doing the '92' as "the sticker album for grown-ups."
My own quest started when I took my wife and son Chester to Edgeley Park to watch Stockport County play. (They're not even in the league now). We met up with old college friends after the match and got to see some of the North West. That was it. I'd caught the groundhopping bug and the sporting away days became cultural days out. As a family we've visited almost every Norman cathedral in England, via football.
There was Exeter, Norwich and Carlisle. We pored over St Chad's Gospel in Lichfield on the way back from Sheffield, (United not Wednesday you understand), were amazed by the medieval ceiling in Peterborough and wondered at the Magna Carta in Winchester Cathedral, on our way home from Southampton.
Norman Cathedrals - As common as football stadia
Football of course has its own cathedrals – its stadiums. Archibald Leitch was the doyen of 20
th
century stadium architecture, and one of his masterpieces, Craven Cottage, is still home to Fulham FC. Between 1899 and 1939 Leitch built some 20 stadiums including
Anfield
and Goodison in
Liverpool
, Preston's ground at
Deepdale
, Bramall Lane and the
Hillsborough Stadium
in Sheffield. Each one has its own footballing history and folklore. Football, the 92, have allowed me, obliged me, to explore the whole country.
It would be easy to dismiss us groundhoppers as a little sad, anoraks, obsessionals with nothing better to do with our Saturdays or Tuesday evenings. But hold on, I don't own an anorak. This round Britain quest has been much more to me than ticking off football grounds. I make a point of talking to people on the way to, from and inside the ground. Hutch, a reformed hooligan in Sunderland, befriended us outside the Stadium of Light. "I'll walk you all to the ground," he said, "just in case." In Nottingham we met Andy and the following year we stayed with his family when we went to watch Forest. He shared his passion for music with us and we stood in awe at his impressive CD collection, from Schubert to Saint Saens, though Beethoven is his favourite. Another passion, another collector. This then has been a social and cultural, as much as a sporting, journey.
Arsenal Youth at the Emirates. Does it count?
Being football though there's always an argument over the rules of the game.
Some members of the 92 club expect you to note the attendance, date of the match and the opposition at every game you watch. My groundhopping pal David Collins from Cardiff opined, "I've watched Arsenal youth play at the Emirates. Does that count?" Yes, I think so David. Goodness, at this rate they will expect us to produce match tickets and photographic evidence before we can join the club. (Sad but true, for me that wouldn't be so difficult.) By whichever rules you choose to play this game each one of us knows in his or her heart of hearts whether he has 'done the 92.' You can't cheat yourself.
So what of my final curtain, the game at Barnet? There was a nice irony in the fact that when I visited the Bees they were 92nd out of all 92 teams, at rock bottom and in real danger of falling out of the football league altogether. It was a do or die match against Notts County, whose main claim to fame is that they are the oldest football team in the league. As the scrappy game drew to its conclusion it was still nil nil. Then came a thunderbolt of a shot from Barnet's Alex Nicholls to seal it for the home side. Goal time? 92 minutes!
So, what shall I do with my Saturdays now that my collection of football grounds is complete? Well, Spurs move to a new stadium this season and as teams come up from the National League in years to come there will be plenty of opportunities to travel. Here we go again!
One more...